Helping world-class institutions grow.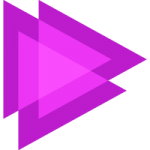 EDUCATION
Consensus works with world-class institutions and think tanks, universities, community colleges, high schools and cultural entities to successfully engage internal and external stakeholders. We pride ourselves on facilitating healthy dialogue with their communities so their facilities and programs can thrive.
 The Music Center of Los Angeles

 Focus Groups


 Crespi Carmelite High School

 Master Plan

 University of Southern California (USC)

 University Park Specific Plan

 Self-Realization Fellowship


 Master Plan for Worldwide HQ

 Archer School for Girls

Community Relations for Re-Use of Historic Building


 Cal Poly Pomona

 Public Relations


 Curtis School

 Communications Audit and Best Practices

 Hillcrest Christian School


 Community Relations

L.A. Community College District

 

Outreach for Five Campus Master Plans


 Maimonides Academy

 Community Relations

 Marlborough School


 Community Relations for Multi-Use Field

 South Coast Air Quality Management District

 Focus Groups for School Siting

 The Master's College

 Entitlements for New Facilities

Kuvera Partners 

 Hollywood Wax Museum

Cal Poly San Luis Obispo

New Residential Development

ICF International

Citywide Cat Program

ICF International

City Sidewalk Program

Campbell Hall

Public Relations
FEATURED WORK
Community Relations for the Crespi Carmelite High School Modernization Plan
About the project
Crespi Carmelite, a Catholic all-male college prep high school, sought approval from the City of Los Angeles to modernize its campus to remain competitive as a top-tier choice among Southern California private schools for the next generation students. If approved, the school's new Master Plan could include an aquatics facility, new labs that support STEM (Science, Technology, Engineering, and Mathematics) education, state-of-the-art Sports Center, a new parking structure and more. For over 60 years, Crespi has called Encino, California its home. Notoriously anti-development, Consensus knew this San Fernando Valley community's support would be hard earned, so we embarked on a path to build that relationship on sound footing.
Consensus won two Awards of Excellence from the Public Relations Society of America – Los Angeles chapter for community relations and social media for our work with Crespi.
FEATURED WORK
Digital Outreach for The Village at USC
About the project
Consensus worked with USC on its expansion north as a part of the USC Master Plan and specifically, the University Park Specific Plan. The Village at USC is a large-scale retail and housing facility north of University Park Campus on 35 acres of land, with accommodations for over 5,000 student and faculty. Moving into the City approval process involving a series of hearings, the University identified a need for more tangible community outreach. USC had previously not extended their outreach to the greater public. Toward that end, Consensus established a digital presence to enhance the grassroots outreach campaign by organizing support from those interested in the growth of the campus, (i.e. students, alumni, community members, Angelenos, and decision makers) and mobilizing supporters for public hearings. Consensus developed an effective storytelling strategy that addressed popular misconceptions about the University by eliminating the perceived barrier between the institution and the community and also addressing issues such as fear of displacement, lack of housing, lack of shopping options, and high unemployment in the area.
FEATURED WORK
Public Involvement for Master Plan Development
About the project
Consensus provided public outreach and involvement strategy to the Los Angeles Community College District (LACCD) for five of its community colleges: Harbor College, Southwest College, Valley College, West Los Angeles College, and Pierce College. With the passing of a local bond measure, individual community colleges within the District were ready to move forward in planning their future. Although each site differed in size, location, and the extent of development that was desired, Consensus ensured all stakeholders had opportunities to learn more about each project, as well as provide valuable feedback on the Master Plan and Environmental Review processes. Consensus' proactive and strategic engagement of stakeholders in diverse neighborhoods throughout Los Angeles, combined with a comprehensive public involvement programs meeting all CEQA guidelines, resulted in the certification of five EIRs for the Los Angeles Community College District.